The One-Stop Centre and Sale Moor Community Learning Centre is now closed.
CONTACT US FOR LATEST PROJECTS AND OFFERS ON
FACEBOOK "SALE MOOR" OR TWITTER @SALEMOORCP
WE WILL GET BACK TO YOU
We left the shops in April 2021 and currently work remotely in the community. Our new venue should be ready in mid-2022. Check our "One Year On" page to see the amazing work we did for our community during the Covid crisis. Contact us on the usual channels to find out what we currently have on offer. We will post about any other projetcs/offers on the "Sale Moor" Facebook page, click here to access.
The current timetable (from December 2021) is as follows: 
MONDAYS

12pm-2pm Sale Moor Crisis Support and Food Bank (Mondays Only) Venue: St. Francis, Budworth Road
TUESDAYS
CLOSED
WEDNESDAYS
11.30am-1.30pm The Bread & Butter Thing (See poster below. Now at St. Francis, Budworth Road)
THURSDAYS
CLOSED
FRIDAYS
CLOSED
XMAS DAY MEALS & LUNCH CLUB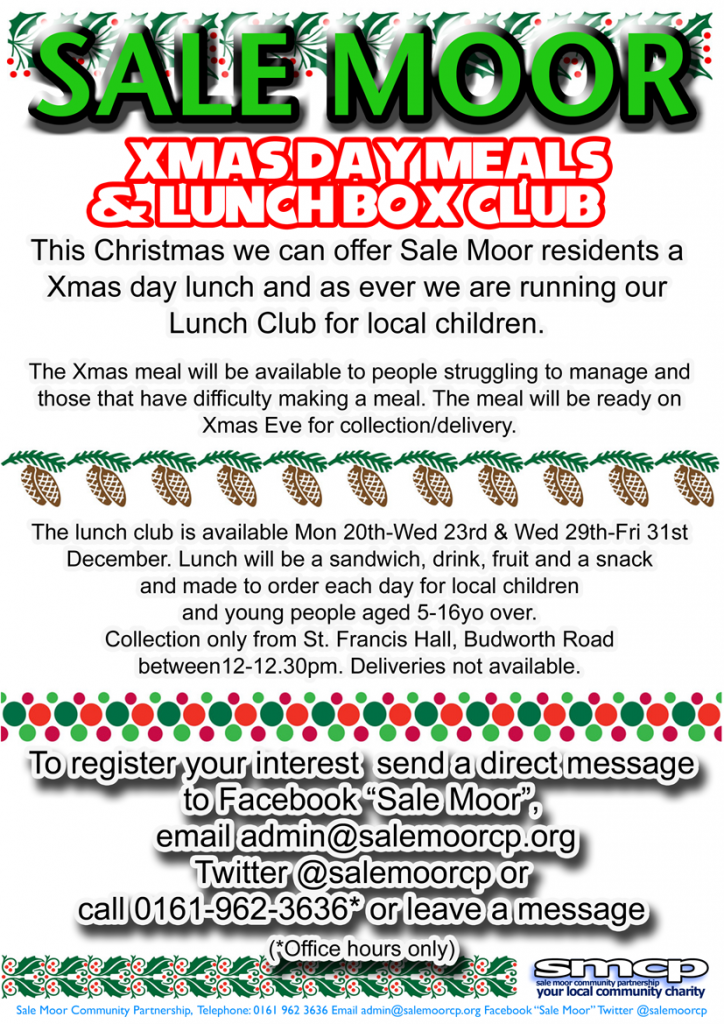 COMMUNITIES STORIES
Project restarting in 2021, details will be posted here.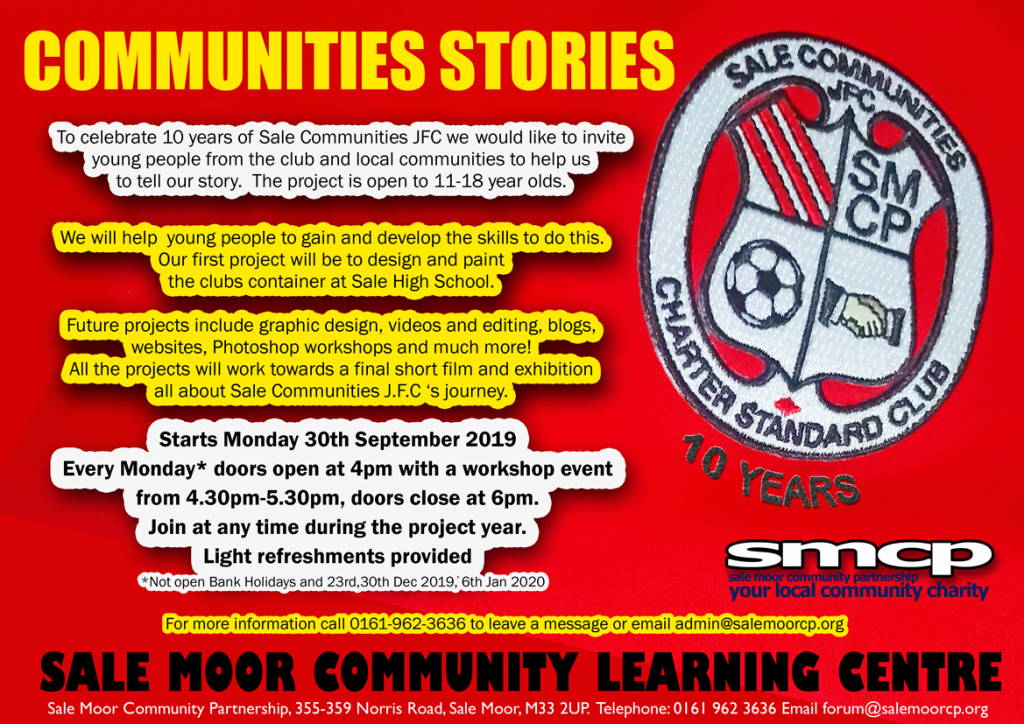 THE BREAD & BUTTER THING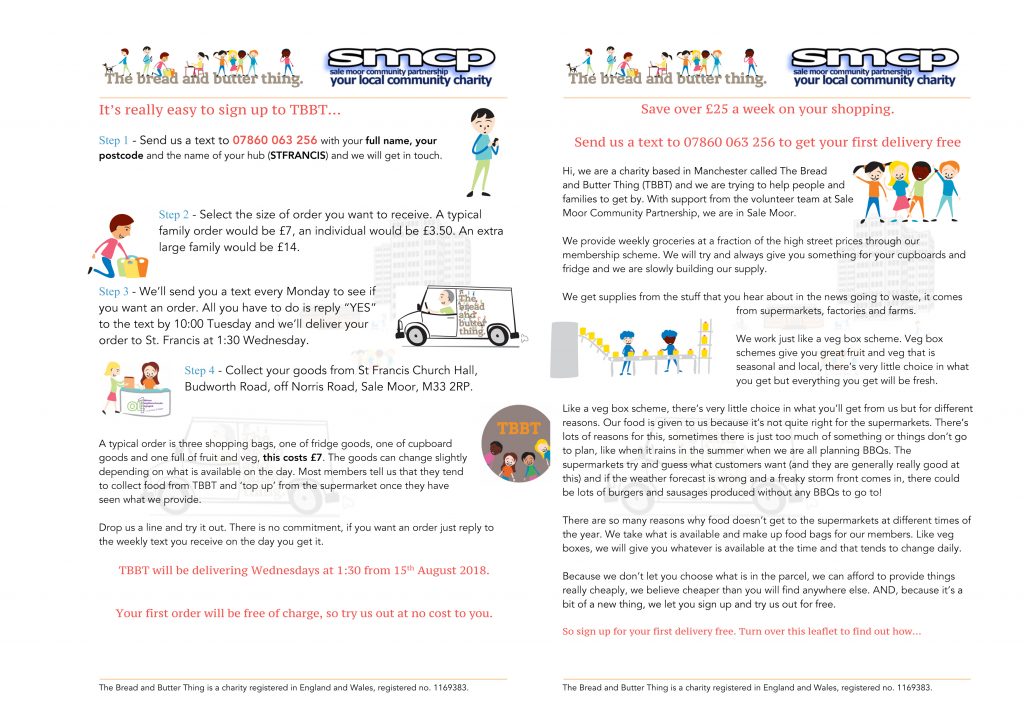 OTHER SALE MOOR EVENTS & ACTIVITIES (To be Updated)