CONTACT US FOR LATEST PROJECTS AND OFFERS ON
FACEBOOK "SALE MOOR" OR TWITTER @SALEMOORCP
OR CALL 0161-962-3636 TO LEAVE A MESSAGE,
WE WILL GET BACK TO YOU
The Sale Moor Crisis Support project is currently focused on providing food for community members struggling during the Covid-19 crisis.  We offer a range of microwaveable meals that can be taken away and used as people need (usually Wednesdays & Thursdays but call to check). Contact us on the usual channels or just call into the SMCP Offices during opening hours and see what we have on offer. We also post the meal menu and any other projetcs/offers on the "Sale Moor" Facebook page, click here to access.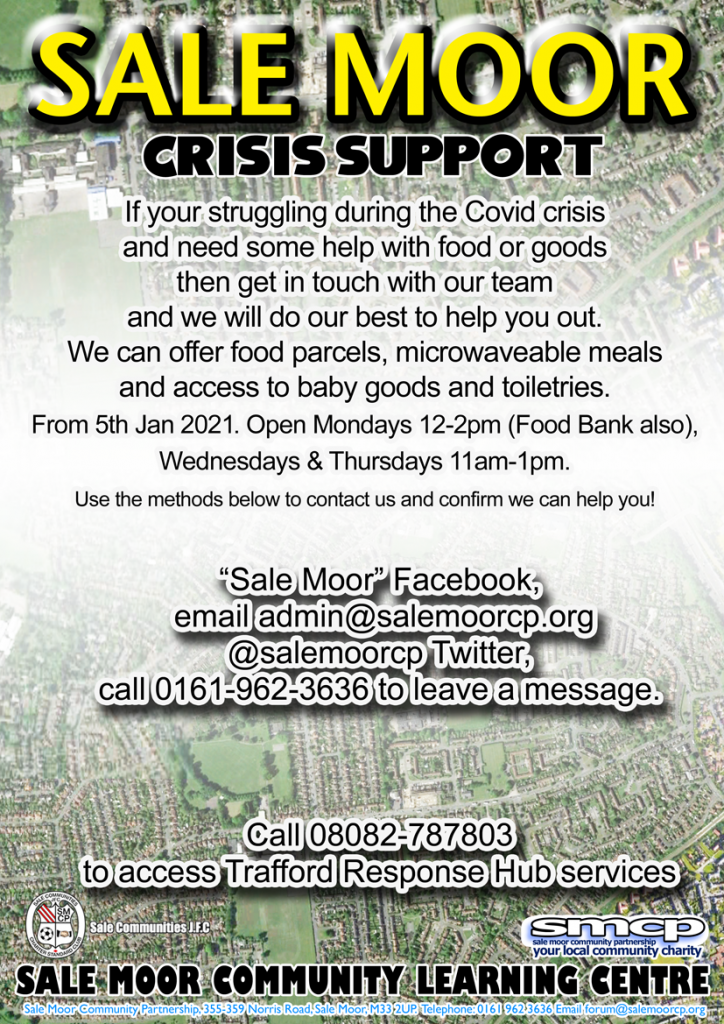 The Sale Moor Community Learning Centre will be reopening when government guidelines allow us.
Anyone entering the centre will be required to provide contacts for tracing, wear a mask at all times and sanitise hands on entry and at regular periods. If you have an exemption we will need to see proof of your condition so we can ensure others using the centre are free to make an informed choice about sharing it with you.
We will still be able to let you choose books and video from the window display to take with you. We will not be able to let people use the equipment and resources for now.
We strongly suggest that you call ahead to establish how we can help. Refreshments will not be available for now so bring a drink with you. Check back for more details.
(Opening times can also be found on the Home Page).
The current timetable (from January 2021) is as follows: 
MONDAYS

12pm-2pm Sale Moor Crisis Support and Food Bank (Mondays Only)
TUESDAYS
CLOSED
WEDNESDAYS
11am-1pm Sale Moor Crisis Support and Microwave Meals collection (from 12pm)
1.30pm The Bread & Butter Thing (See poster below. Now at St. Francis, Budworth Road)
THURSDAYS
11am-1pm Sale Moor Crisis Support and Microwave Meals collection (if any remaining)
FRIDAYS
CLOSED
Project restarting in 2021, details will be posted here.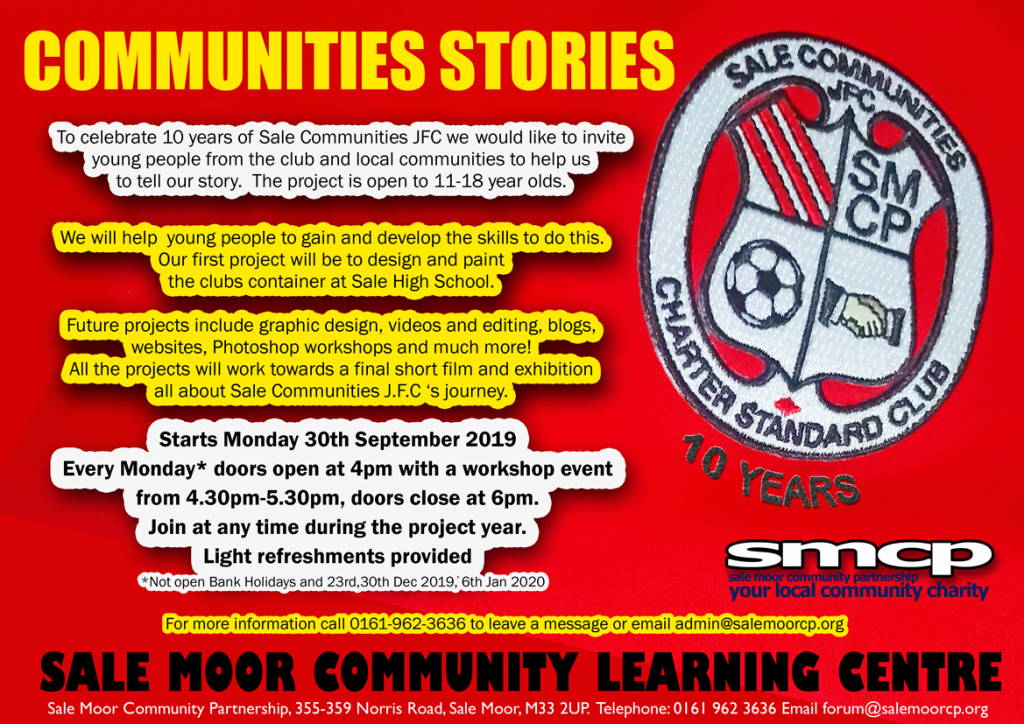 THE BREAD & BUTTER THING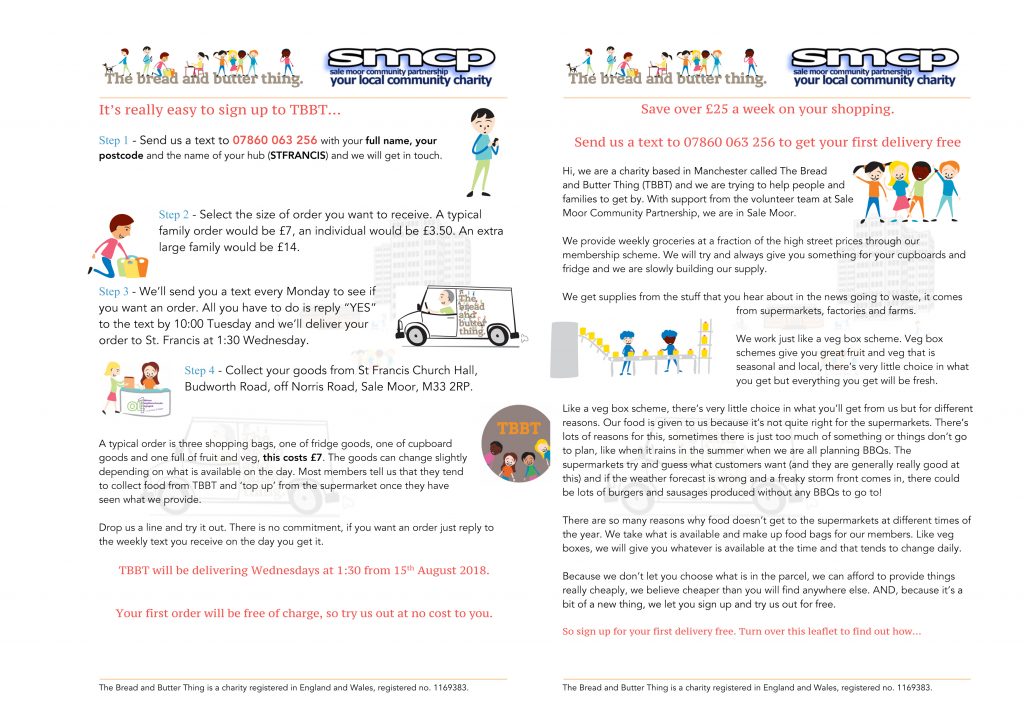 OTHER SALE MOOR EVENTS & ACTIVITIES (To be Updated)