The Sale Moor Community Partnership and the Sale Moor Community Learning Centre is open 4 days a week for one-stop support and drop ins to use the learning centre computers when not in use. During the summer holidays times may change at short notice so please contact us before you call in.
(Opening times can also be found on the Home Page).
The current timetable (from Feb 20th 2019) for clubs, surgeries and activities is as follows:
MONDAYS
10am-2pm  One Stop Support, Internet Drop-In & Food Bank referral service (call before 1.45pm for Sale Moor Food Bank)
(Vouchers available at all daytime opening hours in emergency, Sale Moor Food Bank open on Mondays 12-2pm)
10.30am-12.30pm Trafford Housing Trust Customer Support Team Drop In
(Monthly, 13th May next one, then 17th June, 8th July, 8th Aug, 9th Sep 2019).
If you want to book a time please call beforehand.
6.30pm-8.30pm Level One gaming history project (starts 13th May, see poster below)
TUESDAYS
11am-2.30pm One Stop Support & Internet Drop-In
11.30am-2.30pm Craft Club (call to book)
6.30pm-8.30pm Brink Tuesday Youth Project (to Sep 2019)
WEDNESDAYS
CLOSED DURING DAY FOR ONE-STOP SUPPORT

12pm-2pm Come and chat at St. Francis (while we do the Bread & Butter Thing)
1.30pm (pick up time) The Bread & Butter Thing (See poster below. Now at St. Francis, Budworth Road)
6.30pm-8.30pm Brink Young Women's Project
THURSDAYS
10am-1pm Job Club, One Stop Support & Internet Drop-In
12pm-1pm PCSO Community Surgery (Monthly, Next one 9th May 2019, Drop In or make an appointment)
FRIDAYS
9.30am-10.30am Mike Kane MP Surgery (Monthly, 24th May 2019, Call 0161 499 7900 or email mike.kane.mp@parliament.uk to arrange an appointment)
10am-1pm One Stop Support & Do IT Yourself (Computer Club) at CLC (currently to end of May 2019)
2019 SUMMER HOLIDAY ACTIVITIES
We reserve the right to change activities according to available resources.
Check "Sale Moor" Facebook for last minute details or changes.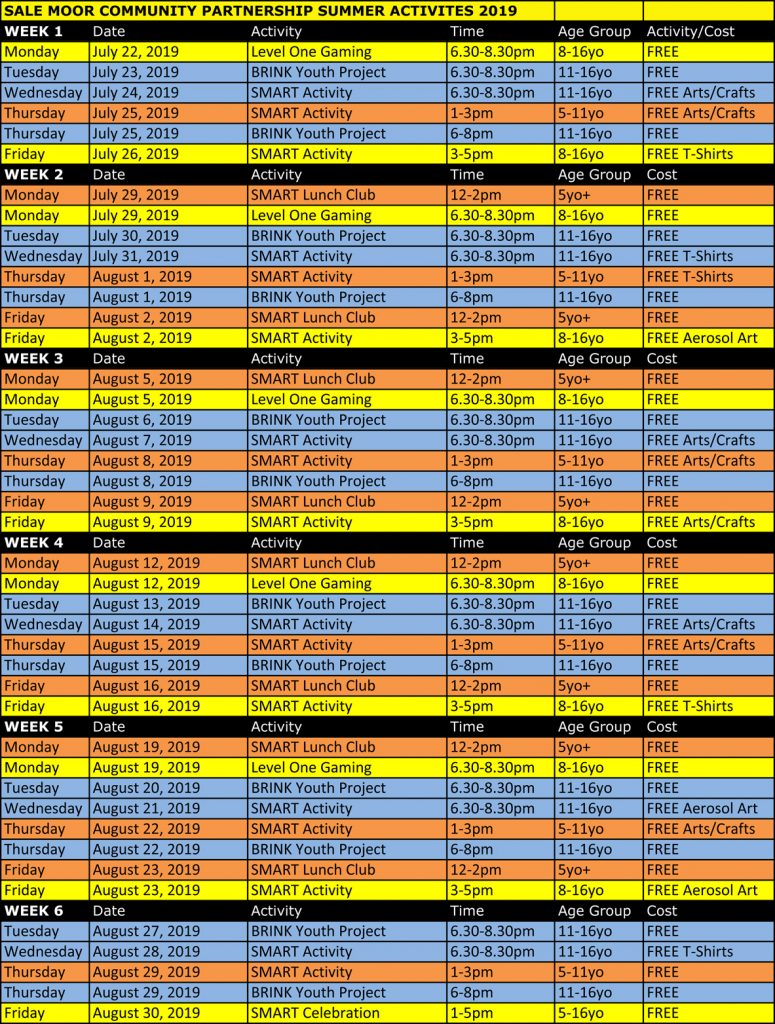 THE BREAD & BUTTER THING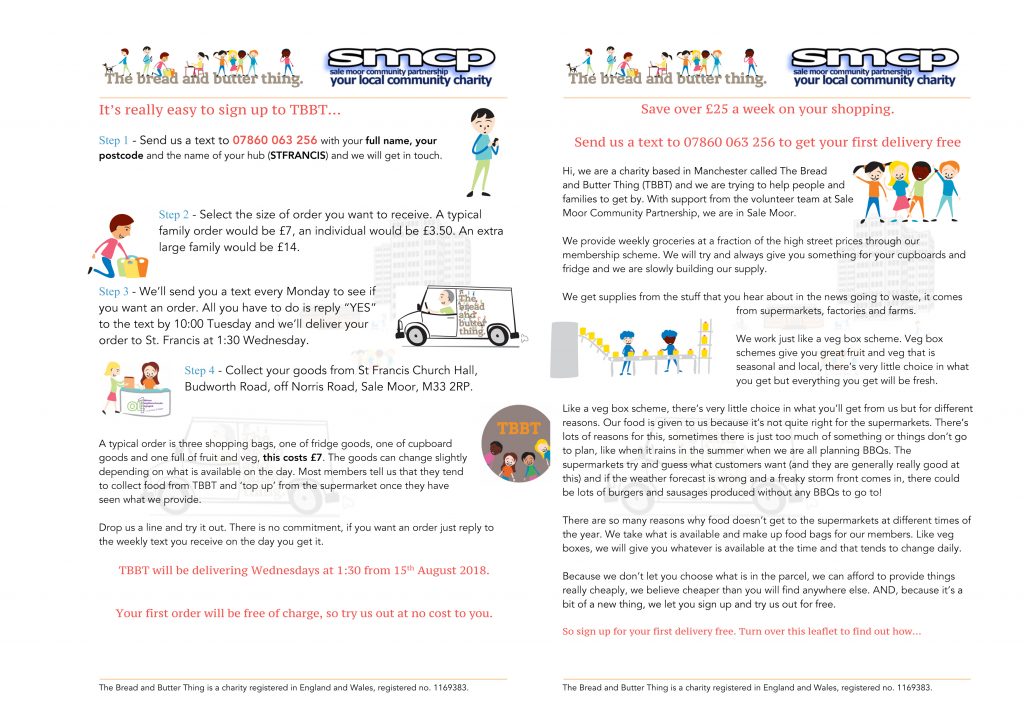 LEVEL ONE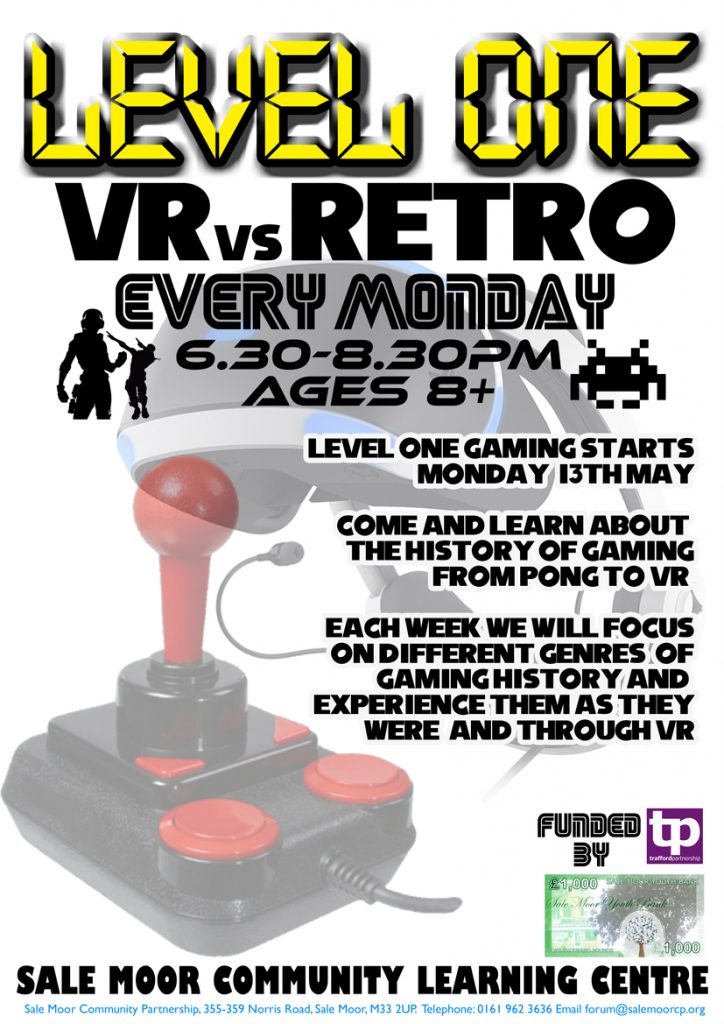 OTHER SALE MOOR EVENTS & ACTIVITIES (Updated May 2019)