Sale Moor TV
Presenter/ Camera Person/ Editor Required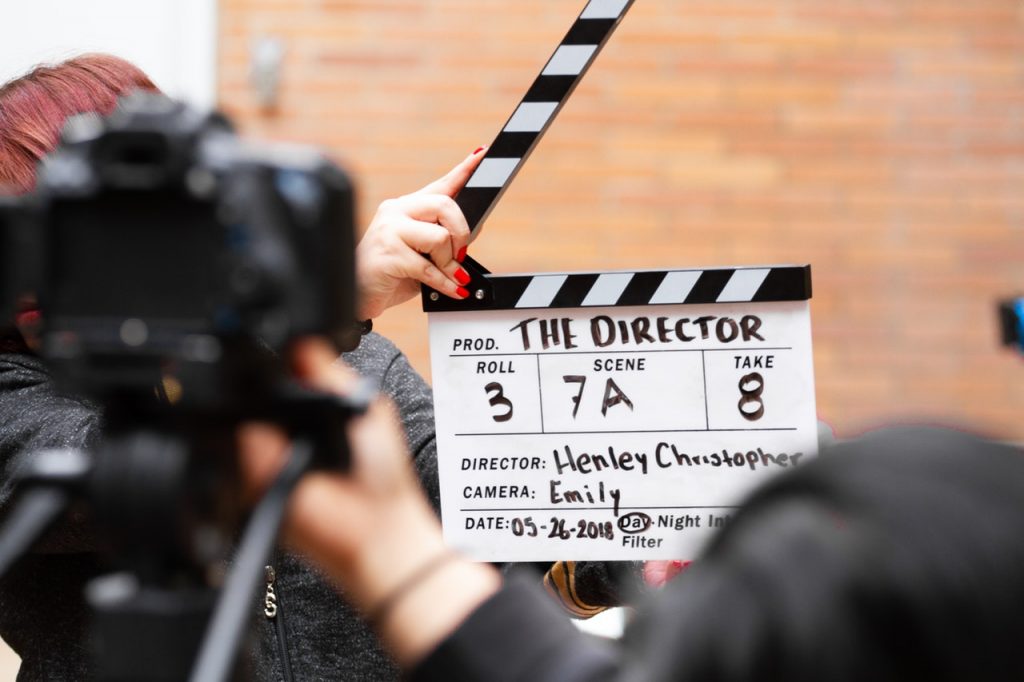 Over the next year we at SMCP are planning to do various projects including Arts and Media Projects. Some of the stuff will be in collaboration with award winning film makers and will explore some of the lives of extraordinary people from Sale Moor. If you would like to get involved please contact john@salemoorcp.org or call 0161 962 3636 for an informal chat.
Here is this weeks episode, we hope with your help we can make great content for and by the local community.Follow link below.
https://www.youtube.com/watch?v=As-2AVqTsSc&list=UUOCExszqJF0rnKG7eFYF_iQ&index=3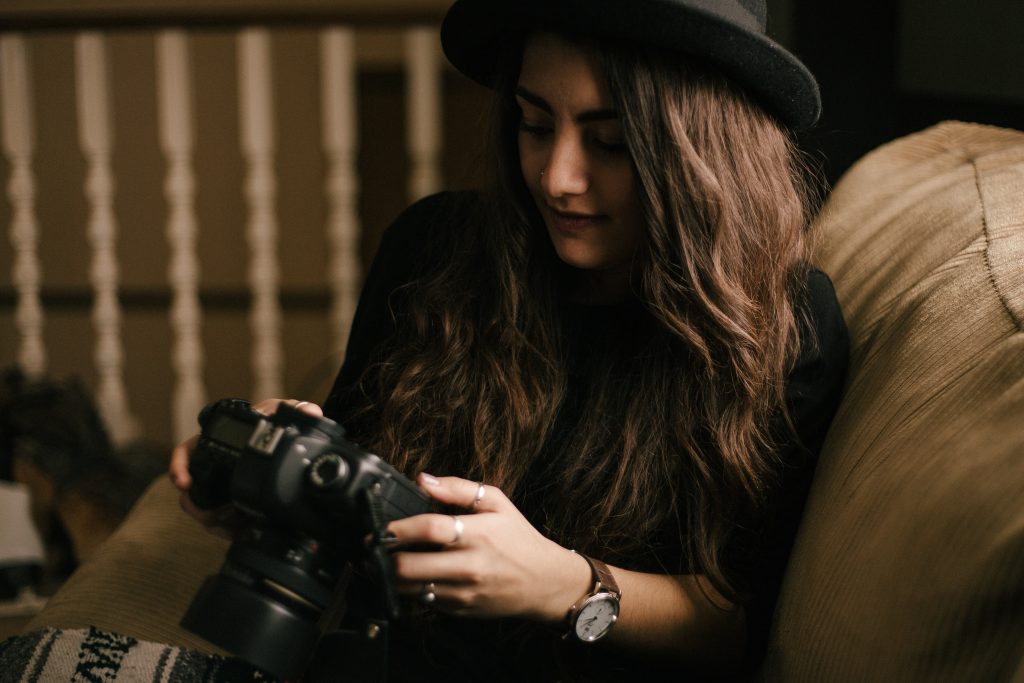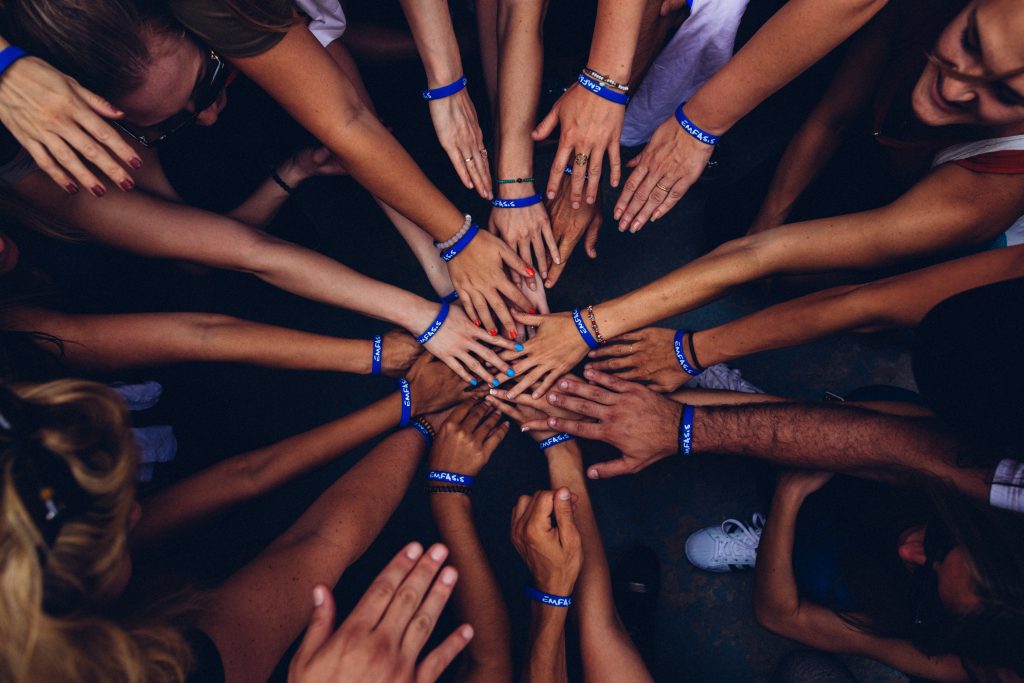 Sale Moor Community Partnership Connectors Club
SMCP's Connectors Club was initiated during October 2018. The club meets every other Thursday at 10am at SMCP. Here's a bit about us and what we do:
Firstly, let me explain what a Connector is. Connectors are the backbone of your community. They know lots of people and like to bring people together. They're not 'nosey' but they know a lot about what's going on in the area, who's good at what and who's likely to help people. They are good communicators and good listeners! Connectors are pro-active, whether that be leading from the front, so to speak, or encouraging others to help and get involved in projects. For instance, if you were planning a street party your connectors would be your go to people for info and help. They know someone, who knows someone 'who can……'
A Connectors Club is where connectors come together on a regular basis to chat about what has been happening in the area, what is going to be happening in the area and who they know that they can try and get involved. The best way to build your Connectors Club, is for each member to bring a friend along, then the following week, that friend bring another friend. Before long, lots of new friendships are built resulting in people feeling less excluded, which can have a positive impact on ones mental health. A more inclusive neighbourhood also often sees a decline in crime in the area too.
Our Connectors Club started with 6 members and now has approximately double that amount of people. Most members come along to each meeting and others come as and when they can. It's not a place for negativity, if we aren't happy with something in the neighbourhood, like faulty street lighting or the amount of rubbish on the floor, then we look at how we can fix this, as a team. One of our members is a local Councillor, she has lots of connections in the area and can often help us get things done quicker because she will point us in the right direction. We have a couple of projects running in the background at the minute, that came as a result of our first Connectors Club. The first being a Christmas get together. I loved the way this conversation went during our meeting. One member said "Why don't we have a coffee and mince pie morning, see if we can get some people in here that wouldn't normally come in" "Ooh yeah, that's a good idea" said someone else "we could perhaps have a craft table for any kids that come". There was a real buzz in the room as everyone started throwing ideas about. Our coffee morning has now turned into something much more. One member knows Santa and has arranged for him to come along, apparently he got some local funding to be able to give our younger visitors a small pre-Christmas gift! Another member has a friend who's pretty good at DIY and has promised to turn one of the rooms at the shop into Santa's grotto. One member is really good at crafts and has been working tirelessly to gather ideas and supplies to keep the little ones happy while they wait their turn to see the big man. Members have been begging raffle prizes from local businesses and friends alike.
Project two was brought about by a member who has a plot at a local allotment. It was mentioned to her that there was a plot coming available and did she know anyone who may be interested. She immediately thought of us and spoke to us about it at our first meeting. Within the space of a couple of days we visited the allotment and signed ourselves up. One of our male members Lee was super excited about this project and the very next day after getting the keys was down there digging, weeding and clearing the place up. It brought about conversations with his friends about what we needed there – someone to mend the rickety old shed, someone with a decent lawnmower etc. Within the space of a week things were already taking shape, not just on the allotment, but also in the wider community. One of the local Doctors heard about it and is making plans to connect with us as he feels he has patients that would benefit from an hour here and there out in the fresh air, making new friends and basically feeling they have a sense of purpose. He calls it a Social Prescription apparently. Imagine how much money, in the long term, this could save the NHS if it helped reduced the amount of well-being pills that had to be prescribed!
Other ideas are thrown around each week and in time we hope to get each and every project off the ground. Why wouldn't we, it's what teamwork is all about, and we're proving to be a proper good team. We don't sit around and moan about the negative stuff in the area, we know the negative is out there, we're not burying our head in the sand and saying we live in a perfect neighbourhood, but what we do do is say 'Okay, I'm not happy with this' or 'I'd like to see more of this' and we work between us to see how we can get things sorted without having to rely on the local Council or the Housing Associations etc.
So, if you have an idea that you're passionate about, come and join us, let's have a chat and let's see if we can turn it into a reality.
Places for the People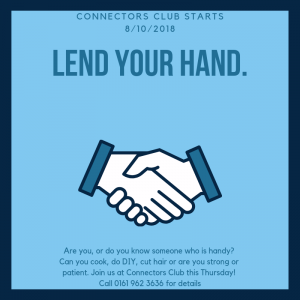 Public spaces play a vital role in the social and economic life of communities. New kinds of public spaces and meeting places are now being created in towns and cities, which can be an important social resource. Too often we take for granted and neglect our libraries, parks, markets, schools, playgrounds, gardens and communal spaces, but decades of research now shows that these places can have an extraordinary effect on our health and wellbeing and that of society as a whole. Why? Because wherever people cross paths and linger, wherever we gather informally, strike up a conversation and get to know one another, relationships blossom and communities emerge – and where communities are strong, people are safer and healthier, crime drops and business thrives, and peace, tolerance and stability take root.
Why, therefore, does there appear to be a reduction in public space and civic buildings? All over Trafford public buildings have closed, libraries in nearby places, which not only provided information and access to books, but often were places where children and adults met and were told stories. Public buildings are now often seen as commodities owned by Local Authorities to be rented by the square foot. I tend to think the Public Servants and elected members forget who paid for them in the first place and in their clamour to become efficient and sustainable they may be putting lives at risk and seriously impacting on health, crime and commerce in the areas they claim to serve. Sale Moor Community Partnership has been a place where many people have met and crossed paths over the years and children who attended arts projects 15 years ago are now volunteering and developing projects of their own to help the local community. Sale Moor Estate has less public space and civic buildings than most areas of Trafford and within the next 12 months we will have one less. The shop on Norris Road, home to SMCP for many years will close and be replaced by a development of apartments and retail units.
The future, however, may not be as gloomy as it first appears. As part of the transitional planning the board at SMCP has appointed a Volunteer and Partnership development worker, who has been looking at various options including working with local businesses and members of the community to undertake self build projects that will provide Sale Moor with bigger and better facilities than their more affluent neighbours. To do this, it will require the help and support of local residents to build a group of community activators. There are community connector clubs due to start on Thursday 8th November. We would love your input and ideas about how Sale Moor might get better and we can build on the strengths we have.
On Tuesday the 6th we will start a Sale Moor You Tube Chanel which will provide opportunities to make and present media and report on local activities and events. If there are any gifted filmmakers out there, pop in and let's see what we can do together. If you have any great stories to tell about Sale Moor, we would like to hear them and maybe make a film. Sale Moor is full of brilliantly talented people and people who have more practical strengths such as cooking and DIY. Imagine if Sale Moor TV had it's own version of Master Chef or Bake Off, or even DIY SOS. The first project might be to help build a new office for SMCP and for the Sale Moor Community. If you have practical skills and would like to help pop in and let us know or call 0161 962 3636 and ask about getting involved.
Post by John Hopkins 04/11/2018
Social Isolation Kills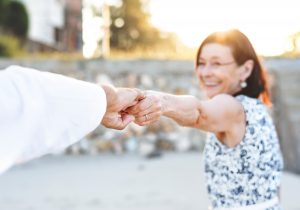 Public Health England have identified that too much fat will kill you, they have said sugar will kill you, smoking, drinking, lack of exercise and social isolation will significantly reduce your life expectancy. Those particularly at risk are young people and older people, although people in certain wards of Sale Moor have a lower life expectancy than neighbors who live less than two miles away. In some cases people may live 20 years longer on average than residents from Sale Moor.
Social isolation has become a much more significant problem with younger people and has been linked to the increased use of social media and the dependence on transitory false relationships. Several mental health charities have made links with the increase in self harming behaviour and young peoples use of social media and lack of real social relationships. Social isolation of adults is becoming almost as much of a problem as diet or exercise.
Sale Moor Community Partnership are currently recruiting community volunteers who may be able to help reduce the real risks posed by loneliness and social isolation.
Public Health England commissioned UCL Institute of Health Inequalities to undertake a study, one of their finding was that:
Social relationships affect physiological and psychological functioning and health behaviours, as well as risk of morbidity and mortality. A recent meta-analysis of nine longitudinal studies found that social isolation and loneliness are associated with 50% excess risk of coronary heart disease, which is broadly similar to the excess risk associated with work-related stress. The cost of social isolation to local government and the NHS is difficult to determine. However, as this report will illustrate, when effective interventions are in place, the return on the investment can be substantial. One of the intervention examples cited in this report, the Family Action Well Family Service, reduced the number of GP consultations, demonstrating a social return on investment of £5.96 for every £1 invested.
If you are interested in becoming a community activator, pop into the shop on Norris Road and see how we can provide you with the opportunities to help. Ask for John or Jamie for more details.
Post by John Hopkins 25/10/2018
Local action on health inequalities Reducing social isolation across the lifecourse Practice resource: September 2015